I've said over and again what Nova Roma is and who novaromans are and the fact they can be the most different people put together by their love for ancient Rome. Recently, a new member joined who happened to be the owner of a hotel in a touristic place on the Adriatic Sea and who invited over any Novaromans who would had liked to go there. Chance was seized and it was quickly organized a national meeting which was joined by a bunch of representatives of Dacia (ie, Romania). Of course, Murphy's law (renamed for the occasion Murphii lex) struck and we happened to schedule the meeting in what turned out to be the week-end with most catastrophically bad weather of an otherwise insanely warm and dry winter.

A premise must be done: on friday, after months of absence due by conflicting scheduling with my travels to Germany, I had finally returned to a VCN happy hour, eventually making it back home at around 2 am. That was probably the cause that made me live the traveller nightmare: having accepted a ride and having set an alarm clock after having said to my mother to wake me up at the established hour, I was indeed brought back to life by my mobile ringing and my ride announcing me he was basically under my house. Obviously, my mom had overslept and my alarm hadn't fired or I had simply ignored it. If you consider I still had to do my bag, you have the complete picture.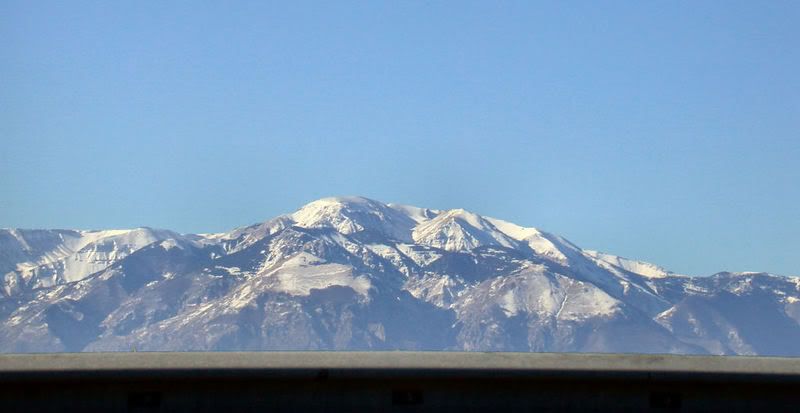 Anyway, I managed, skipping breakfast, to be down in less than 20 minutes and after having recovered the other representative of the roman novaromans we were set to cross the Appennini mountains and facing the snow in what was a travel that I spent mostly sleeping. After arrived in Vasto and got our rooms (single ones, the generosity of our host was incommensurable), we had just 15 minutes to say hi to the others as it was already time to go eating.
Indeed, the whole week-end was a never ending series of eating and visiting of monuments or museums, but especially saturday the eating surpassed anything else. After a gargantuan banquet in a farm and a few hours spent in the ancient part of Vasto (interesting especially for the newly discovered roman baths and for the odd facade of a church, only thing left standing when the rest of the building fell in the sea), it was once again time to eat, this time in the hotel, but with a dinner prepared for the eventuality that the mayor would had attended (which means, even richer than the lunch) and completed with a cake prepared for the occasion.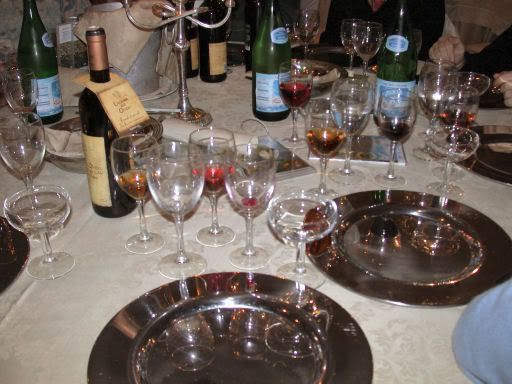 The day after, rolling rather than walking so full our stomachs still were, it was the time of Chieti, the famous (for the ones into such things) Capestrano's warrior, it's twin temples and the theatre, the visit made somewhat harder by a vicious wind blowing from the north. After the thorough visit of Chieti, in which we were taken by an uncommonly cute archaeologist, we Romans decided it was time to leave and avoid the ice and possible snow that was forecasted for the night and so we parted, regretting not being able to have such week-ends more often and inviting everyone to be in Rome the 21st of april (Rome's birthday).