Yes, spring begins the 21st of March with the Equinox. Yes, it's still damn cold (in italian roman terms, meaning we are between 0 and 12 degrees). Yes, it has even been more often cloudy and rainy than not in the last 2 weeks. But apparently Mother nature has other plans.
Spring is coming because, while driving to get to my office this morning, at a given turn I suddenly felt there was something wrong and a red light actually gave me the time to realize what that was. The ornamental trees that are to be found here and there in Rome and whose name I am never able to remember had turned from dead pieces of woods to a bloomig pink boom overnight, changing totally the look of the street. And try to tell them that spring is yet a week to go.
A week or two more and the plane trees that run along the
Tiber
will come back to life giving green walls to the river to flow within and the wild ivy covering the tower to the right of Porta Pia, one of the gates of the city, will once again cover the immortal walls... unless a mad gardener did cut its roots as it was done 10 years ago.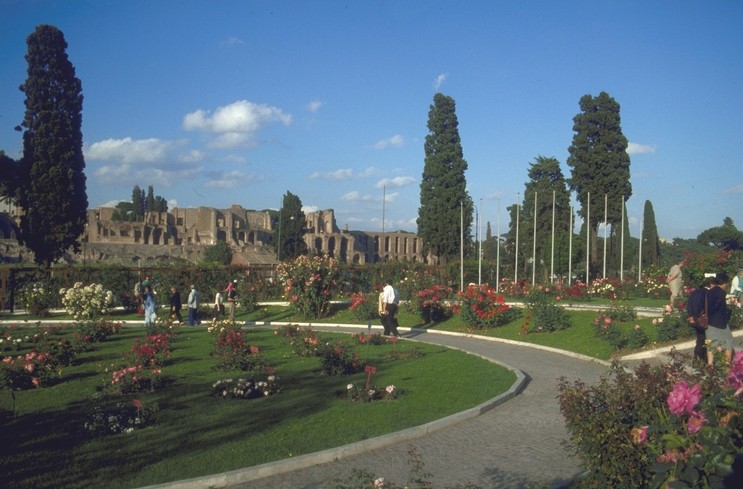 I must remember to go to the Orange Garden and to the
Rose Garden
(to the right, click to enlarge the picture) when it will be the blooming period. It has been a few years, and that's a pity, they are both really a sight to be seen. And maybe take a few picture here and there...