So, on Monday night, 23.30 pm, I did land at London
Stansted
. First impression of London, the 25 minutes queue at the passport check, and three cheers for European Union. Then a coach (the A6) until Baker Street and then... a 3
kms
march with the luggage (the Nobel prize at the inventor of the trolleys, please, for the great service he did to the whole human kind) in the cold and the rain. And for the ones who say that there is always a "black cab" around in London, I must say that at 2 am they are few and unavoidably taken.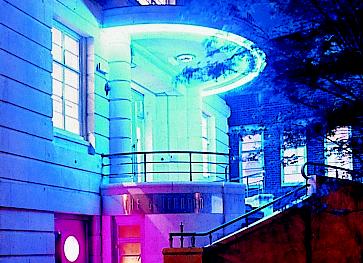 Anyway, managed to the hostel (The Generator Hostel - avoid it!) at 2.30 and I was astonished to find the worst place I've ever been into: 4 places in 2 2-stores beds in a room that would not be considered worthy to be a storeroom in any European hotel and even hostel I've been in, bathroom (1) shared for the whole floor and three showers. I'll live, I suppose, I've always been flexible in the approach of life. What is instead worrying is that London is way more expensive than my already wild imagination. Coach ticket: 15 pounds, tube week ticket: 22 pounds, entrance fee for Westminster (a CHURCH for the Almighty's sake!) 10 pounds, a European/stupid-English plug power converter: 5 pounds, a really not pretentious dinner: 18 pounds. Seriously, in a matter of 24 hours I did burn up 150 euros and I'm still wondering how.
But... London is cool. The "all the world is here" atmosphere is something really special. Not like Rome, where also we do have people from around the world, because there they are evidently tourists: they dress, look around, act and behave like tourists. Here, you can see a given common ground, even in the difference of colors, dresses and accents. In a way, I think ancient Rome, at the imperial time, might have felt like this.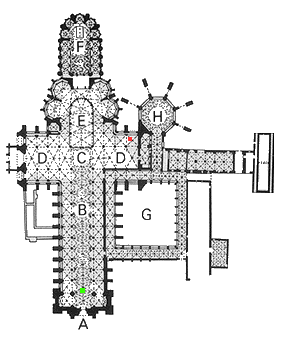 Trafalgar square is much much smaller than I thought it would had been, just like Nelson's column, but Westminster Abbey is impressive in its own way (even if the mass of the people stationing in front of Newton's memorial looking for the things described in "The
Da
Vinci's
Code" makes me wonder about the human intelligence) and I found it oddly moving the fact that Kipling and Dickens memorials, two simple burial stones in the poet's corner, lie one next to the other, or that Laurence Olivier's one is at the feet of Shakespeare's memorial. I did spend maybe two hours wandering between the burial places of forgotten captains sunk with their ships in the glorious days of the English Navy and the one of more or less renown English sovereigns. I did linger a moment longer in front of Richard the
II's
place, wondering what he would had thought of having been made immortal by a poet narrating his evil deeds... and then of course remembering that the bad one was Richard the Third. From mistake to mistake, I admit I looked for Henry the
IV's
grave, only to discover, thanks to a very kind priest who took the time to look at a huge list, that he's at Canterbury. Henry the
VII's
room and especially it's roof is simply magnificent, while the so renown chapter's house is very unimpressive.
Out of Westminster Abbey, the Parliament house stands proud and huge, with the Big Ben. Objectively impressive, but oddly I prefer the Hungarian Parliament to this, that was its model. Funny thing, I managed to get in by mixing myself with a group of people entering, only to discover they were workers there and to be thrown out (with dignified horror) by the police (and I'm afraid the guard at the main entrance will have some bad times because of us). Anyway, the parliament house can be visited only in august, when the parliament is not in session. Funny thing is that just a few days before coming here, I went to see "V for Vendetta" (more about it when I will have time) and the last scene is exactly the parliament house being blew up.
What else what else.... I had that unpretentious dinner and had the experience of the most
uncourteous
waitress I've ever met, only slightly worse that the tube guy that first opened a gate for me after my Oyster ticket failed and than, as it closed suddenly on my arm (yes, it did hurt) rather than opening it right away, he put his hands in his (sparse) hair and protested about tourist being so terrible.
I'm leaning towards changing something that I thought would had been an unchangeable belief of mine: the most annoying people do not reside in Paris, but in London. But also pretty kind ones, to be honest. A very busy-looking man I had to stop for directions spent a good 5 minutes to explain me (5 times) how to get to the nearest underground station... it made me feel midway between a baby and an idiot, but was nice.


And I finally experienced London's cabs yesterday returning from a party at past 2 am and I found them great and quite inexpensive, compared to everything else... which I suppose means that taxis in Rome are furiously expensive, being more expensive than their English counterparts. Not a surprise.
Not sure if I'll manage to write another London entry while I'll be here (ah, I forgot:
internet
time at the
internet
cafes goes for 1 pound for 20 minutes and I did check three different places), as right now I'm using the London South Bank University's computer lab, but I do not know if I'll get the chance again... besides, I should be out there exploring, not inside here typing.
Last note about books: on the way to London I basically started (I was still at page 50) and finished the 4th installment of the
Camulod's
Chronicles. More about it later, but I need to buy something to read on the way back...